2017 Hoops Inq. Playoff Preview: Celtics (1) - Cavaliers (2)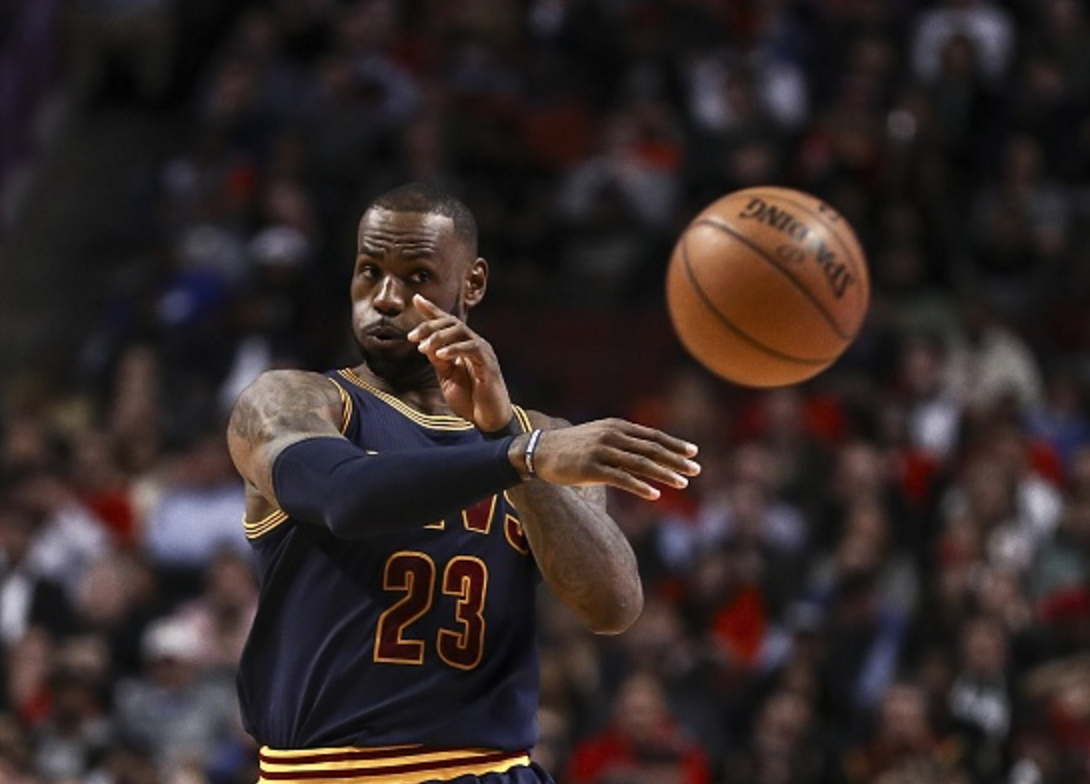 Series Schedule:
Game 1: Wednesday, 5/17 @ Boston
Game 2: Friday, 5/19 @ Boston
Game 3: Sunday, 5/21 @ Cleveland
Game 4: Tuesday, 5/23 @ Cleveland
Game 5 (if necessary): Thursday, 5/25 @ Boston
Game 6 (if necessary): Saturday, 5/27 @ Cleveland
Game 7 (if necessary): Monday, 5/29 @ Boston
Regular Season Series Results:
The Cleveland Cavaliers won the regular season matchup 3-1.
Players To Watch:
Boston Celtics:
Avery Bradley:
 Bradley emerged as a true second option for Boston after
Jimmy Butler
called him out in the first round. Since then, AB has been locked in with concentrated scoring bursts all throughout the second round. His playoff career-high in Game 5 elevated Boston to a blowout win, and his contributions in Game 6 went a long way towards keeping that game close as well. We always talk about Boston needing someone else besides
Isaiah Thomas
to make shots; Avery Bradley has been that guy. His defense on
Kyrie Irving
will be critical, but he'll need to score to alleviate pressure off of Thomas when Cleveland blitzes the pick-and-roll.
Jaylen Brown:
 Boston faced Cleveland in the fifth game of the season. Due to injuries to the frontcourt, the third overall pick from the 2016 Draft was forced into a starting role in just his fifth career game. Brown responded with a shockingly good performance; he posted 19 points, 5 rebounds, and 3 steals on 50% shooting. After providing the team with a game-changing jolt in Game 7 of the Eastern Conference Semi-Finals (!!), Brown will really need to step up off the bench. Brad Stevens placed loads of trust in Brown by giving him minutes in Game 7, and Brown responded. Boston will need his hyper-athleticism, energy, and size at the small forward position to match up with
LeBron James
when
Jae Crowder
sits. How he steps up will go a long way to help or hurt Boston.
Marcus Smart:
 Smart had a really weird series against the Wizards. He took himself out of Game 1 because of repeated mistakes, and after that, it looked like he was in his own head. For the first time in his career, Smart had a 
slow
trigger when it came to shooting. He was passing up shots that he normally takes. Some fans may see that as a good thing (just look at his shooting percentages), but it actually hurt the team. Smart is Boston's sixth starter, and all of the things he does on the court go far beyond the box score. Smart has to be locked in mentally and play his game regardless of the missed shots and turnovers. In Game 7, he played his game, and it translated to a positive impact both on the stat sheet (13 points, 6 rebounds, and 4 assists) and on the floor with the little things. Smart's defense on Irving and
J.R. Smith
will be huge, but his offense will be more critical.
Cleveland Cavaliers: 
LeBron James: He's the best player in the world, and he plays against Boston like he hates the color green. LeBron James' highest scoring average against a team is against the Celtics, and ever since they eliminated his Cavaliers in 2010, he's taken pleasure in dismantling them in the playoffs (2011, 2012 and 2015). If he plays how he's played in the playoffs so far (averaging 34 points, 9 rebounds and 7 assists), it's hard to see how Boston is going to extend this series. James has been brilliant, leading his team to a perfect postseason so far. If his brilliance continues, it's a wrap.
Tristan Thompson:
 The Celtics are one of the worst rebounding teams in the league. Thompson is one of the best rebounders in the league. In three games against the Celtics this season, Thompson is averaging 12 rebounds per game. Boston plays good defense, but they get demoralized when they're punked on the glass which leads to easy second-chance points.
Robin Lopez
destroyed them on the glass in the first two games of their first round matchup. If Thompson can capitalize on his specialty, there's no way Boston has a chance. He just has to continue his trend of being an excellent rebounder, and there should be no problems.
J.R. Smith:
 The Cavs have plenty of offensive weapons between Irving, James,
Kevin Love
,
Kyle Korver
,
Channing Frye
,
Deron Williams
. . . the list goes on. J.R. Smith might change the series, though. Boston will likely try to hide Isaiah Thomas on Smith on defense. If Smith hits his shots, it won't be something that Boston can use to bail them out on defense. If Smith disappears or lets his erratic shooting trend downward, Boston will have an opportunity hide their weakest link on that end of the floor. Smith has to be on point to keep the defense honest.
---
Honestly speaking, this could be a bloodbath. Boston should just be happy to be here, but in reality, the ECSF was a contest to see who would be slaughtered next by the Cavaliers. At least, that's how the national media would like you see it. This Celtics team is tough, and
their playoff run is eerily similar to their last run in 2012
when that underdog Boston team took the 
injury-depleted
Miami Heat to 7 games. The Celtics this year have this weird underdog syndrome where they play better when people count them out. So much so that they're making up their own narratives in order to motivate themselves. After a tough series against Washington, they won't roll over easily.
On the other hand, man, Cleveland is a beast. This team hasn't quite "flipped the switch" on defense, but their offense is so otherworldly that it hasn't mattered. The only way they let this slip away is if after 14 seasons, LeBron James finally has an unprecedented loss of ability. That's not happening . . . not this year. While Boston will put up a fight, this will end with the Cavaliers returning to the Finals. It won't be as easy as most predict - Boston will take two games just like Toronto last year. Ultimately, though, Cavs in 6.