Pint Guard: Missing In Action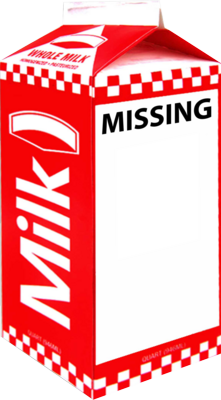 Pint Guard (noun) -- Basketball position for a back court player who directs their team's Offense without any discernible "O" of their own.
It's a cheap gag admittedly, but with the Warriors winning streak sent to the annals of history at the weekend, it's high time another relic of the present day NBA accompanied it. Ironically it was Coach Jason Kidd who devised the master plan that eventually downed the streaking champs and also started the renaming of Point Guard categories. Those old enough will remember Ason Kidd in his early playing days before he added his later day J to his game.
Sadly, pass first Point Guards with limited "O" are becoming a rare and extinct breed in today's NBA. We're not talking about the teams able to furnish their offense with one of the top-tier talents such as Westbrook, Curry and CP3 - all capable masters of every aspect of the game and often blamed for not shooting more or passing enough. Nor the second level of floor generals like Portland's Lillard, the North's Lowry or the Capital's Wall - all of which flirt with flashes of all around brilliance. If children really are the future then the Lakers and Nuggets are in good hands, despite the recent demotion and injury to their respective lottery gambles.
The game has developed to a point where this particular guard isn't always required to actually run the offense. With trail blazers such as Paul Pressey, Billy Owens and Scottie Pippen in the rear view mirror, Houston's Rockets are guided by their Shooting Guard and the all-conquering Bucks by their multi-faceted Greek Freak. The teams require their smaller guards to simply defend and show enough offense to knock down a corner three from time to time.
But it's that all important jumper which is just enough offense to pass as threatening enough to require constant attention by the defense to allow the lane to open up for the slashers and post players. This in itself is nothing new, as many a title was captured on the back of rampaging creativity anywhere other than the one spot. John Paxson, B.J. Armstrong and Derek Fisher all had their sub-par college game off the bounce coached out of them, to become deadly jump shooters and ball movers in the starting lineup.
However, the plight of T.J. McConnell is the latest example of there really being no defense for a lack of offense. The walk on 76er surprised many with his classic undrafted hustle and willingness to make the pass that led to the pass that led to the assist -- not sure what the hockey term for that is. Early returns were promising as several Sixers, including the top pick Okafor, played their most efficient offensive game with McConnell standing in for the raft of injuries in the back court. But with the sands of time healing Tony Wroten and Kendall Marshall, McConnell's time was literally slipping away. Desperate times do indeed call for desperate measures, witnessed by McConnell's career high 17-point game against the Nets in a final push for relevance. He looked like a different player in Barclays, looking shot first (6-for-9 shooting, including 3-for-4 from three) at times trying to fight the instincts that got him there. That was all well and good, but he was on the bench during crunch time watching two players who fit the system better but performed worse on the day.
But not all leopards can change their spots either over a couple of games or a couple of seasons. The lone survivor of the Pint Guard is Utah's stand in PG Raul Neto whose only purpose currently seems to be as a place holder until Dante Exum returns from injury. So keen are the Jazz to retain their system based rotation that the Brazilian's four points (35% shooting, 34% from three) and two assists in under twenty minutes of action each night, is deemed acceptable - for now. Two other recent pass first South Americans, Pablo Prigioni and Marcelo Huertas, have found making an impact on the NBA as difficult as McConnell and Neto will to survive.
The 38-year-old Argentine Prigioni finally arrived on the NBA shores in 2012 after a stellar career in Europe. A winner at every stop, his offensive game never quite won the trust of coaches in New York, Houston or currently LA. Despite his defensive numbers mirroring those on the continent, a lack of repetitions seem to adversely have affected his shooting percentages. The truth of the matter is whenever this Prigioni does grace the court for the Clippers, he's shooting a mere 15% from the floor and 14% from three. But does the problem lie with the proven Gold Medalist who has guided some of the best international offenses or the demands on the world's top league?
Across the hall at Staples Center, another Italian Import who hails from South America, Marcelo Huertas, finally found his place in the sun for the Lakers this season. Slightly younger than Pablo at 32 and undrafted like McConnell in 2005, Huertas plied his trade in Spain to prepare for just this opportunity. However, despite multiple ACB all-league nominations in what's considered to be the best domestic league outside of the NBA, a similar fate has found him tied to the end of a losing team's bench. Possibly brought in to mentor the aforementioned rookie D'Angelo Russell, it would seem an odd choice given the short list of seemingly transferable skills the teacher could offer the student. Russell's success will rest on his ability to continue his development as a scoring point guard and begs the question of can a scorer really become a facilitator?
Which leads one to wonder if the next batch of international transfers to the NBA who have teased fans abroad will ever make the jump. Milos Teodosic is the top of anyone's list when it comes to the most talented players, not in the Association. A Serbian similar to one Ricky Rubio with great size at 6-foot-5, a creative flair for the spectacular and a laundry list of accomplishments abroad. However, can an undrafted (2009) 28-year-old, who last season set career highs in points, assists and rebounds, overcome lifetime 42% shooting and 36% three point shooting to bring enough accuracy to an NBA offense?
It would be a bounce back for the man who often follows Milos on the list of top Euro-Guards, Sergio Rordriguez. Having rebounded from an underwhelming stint on Portland's bench after being drafted in 2006 by the Suns, the 2014 Euroleague MVP, 2015 Spanish Triple Crown Champion and Gold Medal winner with Spain is on the cusp of a risky return. A shadow is cast over strikingly similar numbers to Teodosic with 42% shooting and 39% three point shooting paving their way to 11 points per game. His fellow countryman, Rubio, was gifted a club of his own to run in Minnesota following a precocious international career and flirtatious recruitment, something few franchises are willing to offer.
Is the risk now worth the reward for these two men and others like them in the future? There's no doubt that T.J. McConnell will find his way onto a Euroleague team and play the part of countless former NBA players before him such as Carlos Arroyo, Jeremy Pargo and Daniel Hackett by directing an offense with a pass rather than a point.
LA's Showtime won big with Magic when the league was full of small guards. The Bulls won with Paxson and Armstrong in a system that had no need for a creative point guard. As did Derek Fisher with Kobe Bryant and Shaq O'Neal's Lake Show in the following decade. The Spurs continue to win with the embrace of the international style best suited to five trigger points of an offense at any one time -- while the rest of the league relies on isolations. Surely one of the thirty teams in the Association will continue to buck the trend to accommodate these diverse talents. Until then, it seems there are more questions than answers when it comes to the future of Pint Guards. But none is more pertinent than, is a DNP/CD (Definitely No Points/Cannot Defend) becoming the new MIA (Mostly Ineffective Athlete) for those without enough O to ensure a W in the NBA?